16.01. – 01.05.2021
On Saturday, 24 April 2020 at 5 pm, the artist Juliane Laitzsch will lead a conversation with Pauline Kraneis.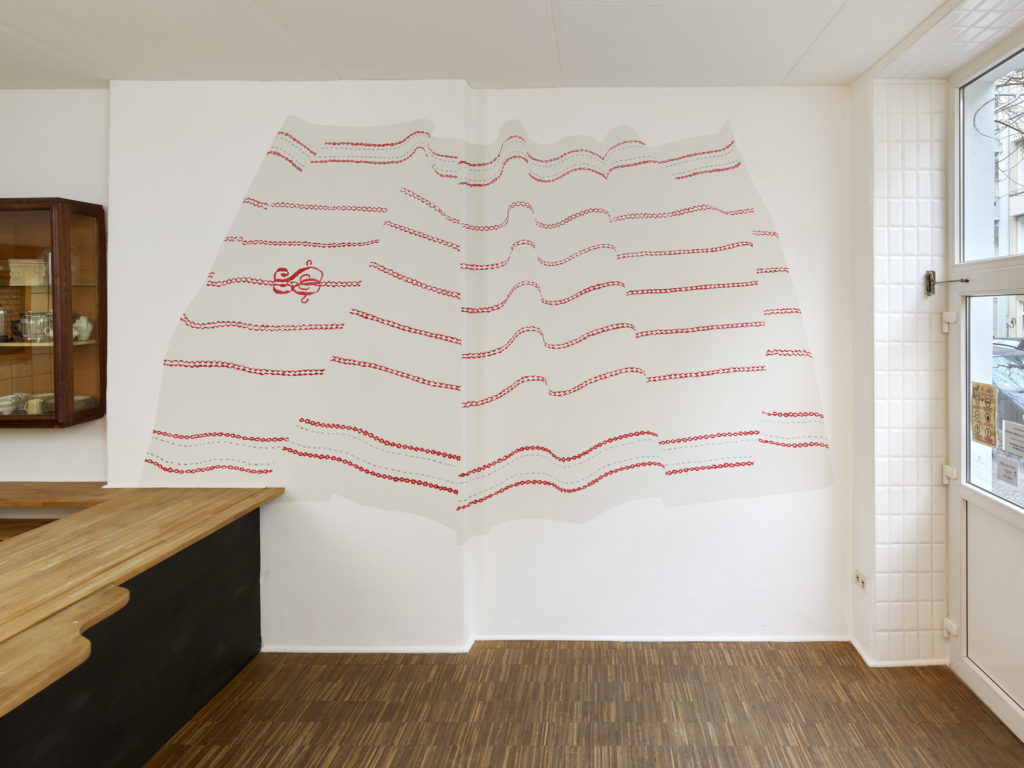 Pauline Kraneis is a drawer whose works playfully oscillate between interior and exterior space, between two- and three-dimensionality. For Kraneis, drawing is a process of constant transformation that uncovers relationships and makes them visible. Alongside the form freely found with the pencil, which is generated from observation and memory, is the translation of found visual material. With her installative, space-related and tendentially expansive works, Pauline Kraneis moves in the liminal area of what is still read as drawing. The starting point for her drawing in the bakery is an indentation in the wall, which she reads as a fold in the room and translates into a drawing that relates to the place.
Exhibition review on art-in-berlin by Urszula Usakowska-Wolff
Exhibition review in Tip Berlin (issue 3/2021) by Ina Hildebrandt
onetoone – Art at the Røyal Bakery is a project by Kati Gausmann.