28. 08. – 24.12.2021
Opening 28.08.2021, 5 – 7 pm.
Talk by Isabel Maria Groll, art historian, with Christine Niehoff on December 11, 2021.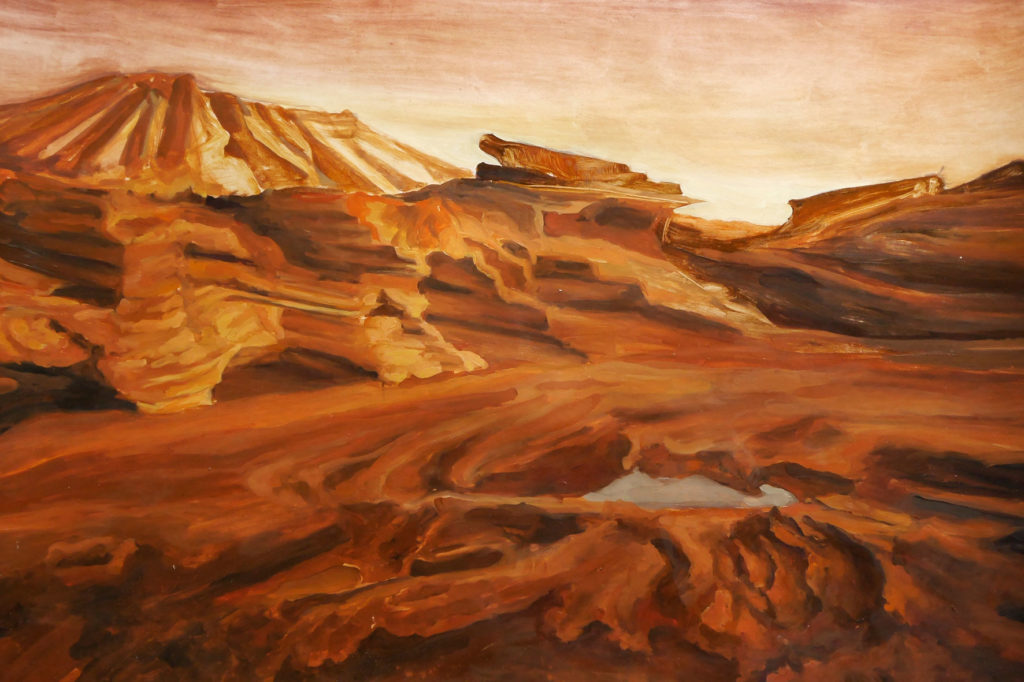 Christine Niehoff studied in Leipzig, London, Glasgow and San Francisco. Her painterly and sculptural works develop narrative sequences between reality and fiction based on extensive research. Niehoff's sources range from the natural sciences and humanities to pop culture, with a focus on science fiction. The artist approaches her high-tech themes with an explicit low-tech aesthetic.
In the work "Overseas Territories – Settlement 6N127SE" developed for the Røyal Bakery, Christine Niehoff creates an outlook on the cultivation of grain on a Mars colonised by man. The beauty and fascination of an almost untouched world are juxtaposed with a resurgent belief in progress of times past, at the centre of which heroic men save the existence of humanity by occupying land.
onetoone – Art at the Røyal Bakery is a project by Kati Gausmann.