16.09. – 23.12.2023
Talk with Dr Alexander Hofmann, art historian and Japanologist, and Beate Terfloth on 28.10.2023 at 5 p.m.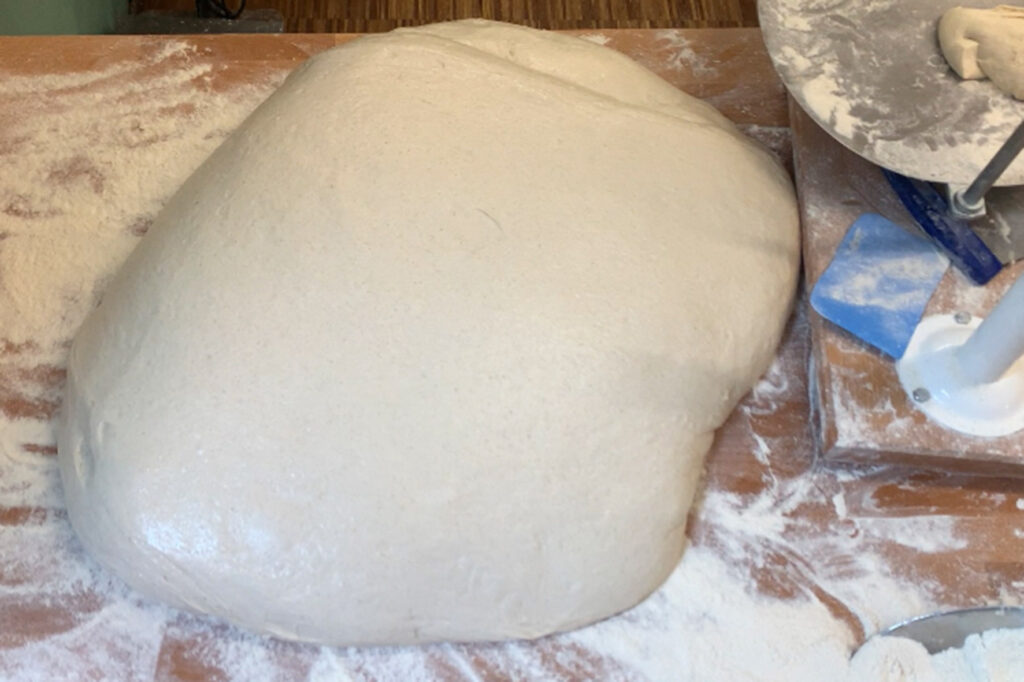 Beate Terfloth was born in Hong Kong and grew up in Asia and Angola, among other places. She studied in Berlin and Munich and then lived in Rome and Pakistan, where she taught at the National College of Arts in Lahore, before returning to Berlin in 1999. Terfloth has been awarded the Deutscher Künstlerbund Prize, the ars viva Art Prize and the Charlottenburg Art Prize. Since 2009 she has been a professor of drawing and graphics at the Mozarteum University in Salzburg.
Opening up spaces anew with the means of drawing is a central part of her practice. Terfloth is always concerned with the unstable balance of a conversation. Her spatial intervention remains in dialogue with the given space. In this way, she allows a parallel plane, a new perception of the space of ambiguity to emerge in her work. For her work in the kønigliche Backstube, Beate Terfloth will take on the moving materiality of dough in a sculptural and drawing manner, which is coherent in itself, in a momentary form and heaviness, and at the same time formless. This reminds the artist of Rubens' depiction of female bodies.
onetoone – Art at the Røyal Bakery is a project by Kati Gausmann.