Out now PLANET A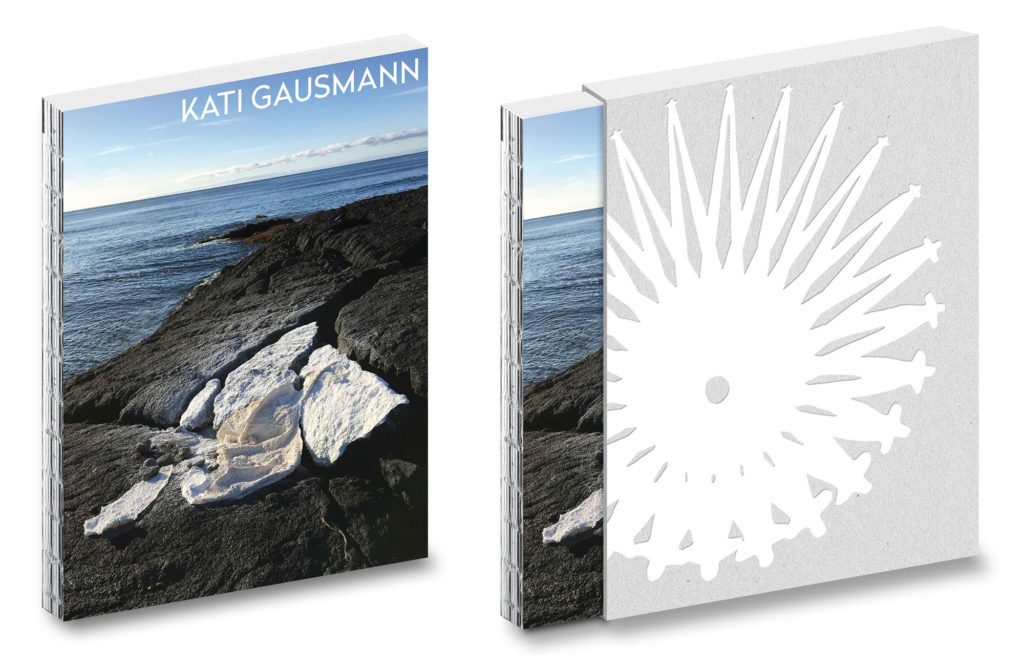 PLANET A presents work series from the last fifteen years that focus on the movements of the earth and of the elements which occur across vastly different scales of age and scope, thus establishing a distinct relationship with our human measure of time and space. The book provides a sensual insight into Kati Gausmann's artistic practice, which combines studies in natural science and the humanities, studio work, and artistic methods deployed in on-site fieldwork. The various landscapes in which the works were created and the natural processes underlying them are poetically conveyed. Hanne Loreck's essay unfolds the complexity of this artistic practice, situates it within the current discourse, and highlights topical questions related to the planet and to the Anthropocene.

textem Verlag, Hamburg
ISBN: 978-3-86485288-6, 29.00 Euro
Open thread-stitching in slipcase, German / English, 28 x 22 cm, 144 pages, 106 colour images (23 of which are double-page), with a text by Hanne Loreck, design by Carsten Stabenow milchof.net
Supported by the Senate Department for Culture and Europe, Berlin and the Stiftung Kunstfonds, Bonn.
Current exhibition / Residence
Le souffle du paysage
27.10.2023 – 07.01.2024
Palais des Rois de Majorque, Perpignan, France
with Hanni Angermann, Kati Gausmann, Amandine Lasa, Jaques Perconte, Muriel Valat-B
Artistes en route avec 3C et l'IAC
November / December 2023, São Paulo, Brasil
Artist in Residence, Instituto de Arte Contemporânea
Current grants 2023
I am delighted to have been awarded the "Valerie and Prof. Kurt M. Schulz-Schönhausen" prize 2023 by the Stiftung Kunstfonds! Thanks to the Institut für Auslandsbeziehungen (ifa) for supporting my residency at the Instituto de Arte Contemporânea in São Paulo, Brazil, organised by 3C Calce Contemporaire and to the Willms Neuhaus Foundation for granting me a short-term scholarship.