Residence 2022
In May 2022, the three-year, Franco-German exchange project 'Residence Line – Body and Landscape' with the French artist Muriel Valat-B will continue in Berlin. In winter 2021, I was an artist in residence of Calce Culture Contemporaine in Planèzes, southern France, for four weeks as part of this project and worked on the theme of body and landscape and the strong and idiosyncratic wind in the region. In addition to the work residencies, 'Residence Linie' is linked to exhibitions in France and Germany in 2023.
The video for 'Residence Linie' 2021 can be seen here
'Über die Zeichnung hinaus'
Group exhibition at ZAK (Centre for Contemporary Art), Zitadelle Spandau, Berlin.
With 40 Berlin draughtsmen and women, curated by Matthias Beckmann and Katja Pudor
07.05. – 21.08.2022
Anonyme Zeichner 2022
Group exhibition at Galerie im Körnerpark, Berlin
Opening on Saturday, 18 June 2022
'Hidden Landscapes – Schichten des Anthropozän'
Group exhibition at DA, Kunsthaus Kloster Gravenhors, Hörstel.
Opening on Friday, 24 June 2022
Current grants 2021/22
I am very pleased to receive the working grant from the Kunstfonds Bonn (Neustart Kultur) as well as the presentation funding 2022 from the Senate Department for Culture and Europe, Berlin and the publication funding 2022 from the Kunstfonds Bonn. My new publication will be released at the end of 2022.
onetoone – art at the Røyal Bakery
New exhibition in my exhibition and mediation project einszueins (19) 'Viva Maria' by Franz John from 14 May to 13 August 2022. more
Artist Collective msk7
Our project 'RESIDENZPFLICHT' continues into the second round in 2022. more
New Edition
For many years, I have been producing a text piece in my series 'Texts for Use', sent to a small circle of people for my New Year's greetings. These cards are now available for sale as an edition. Each card has a special stamp, is unique, and protected in a transparent sleeve.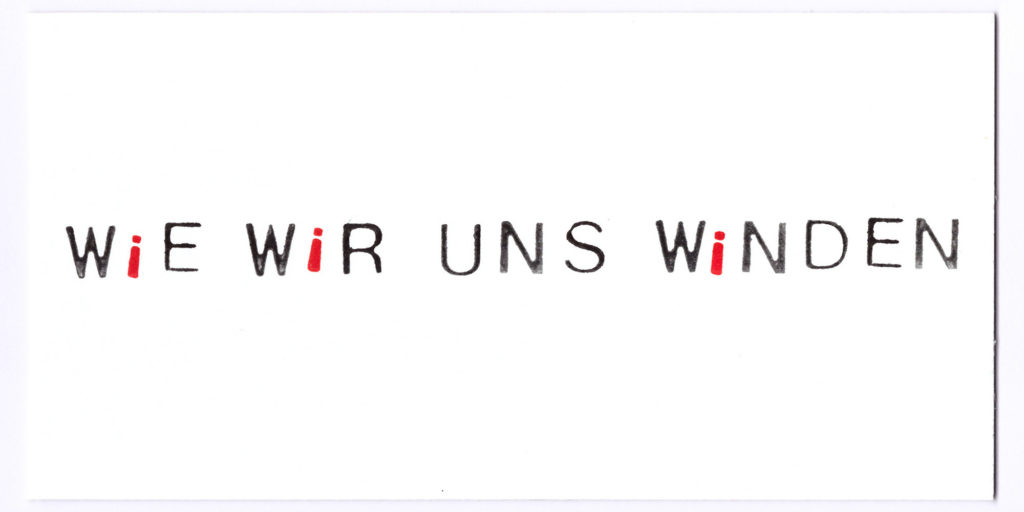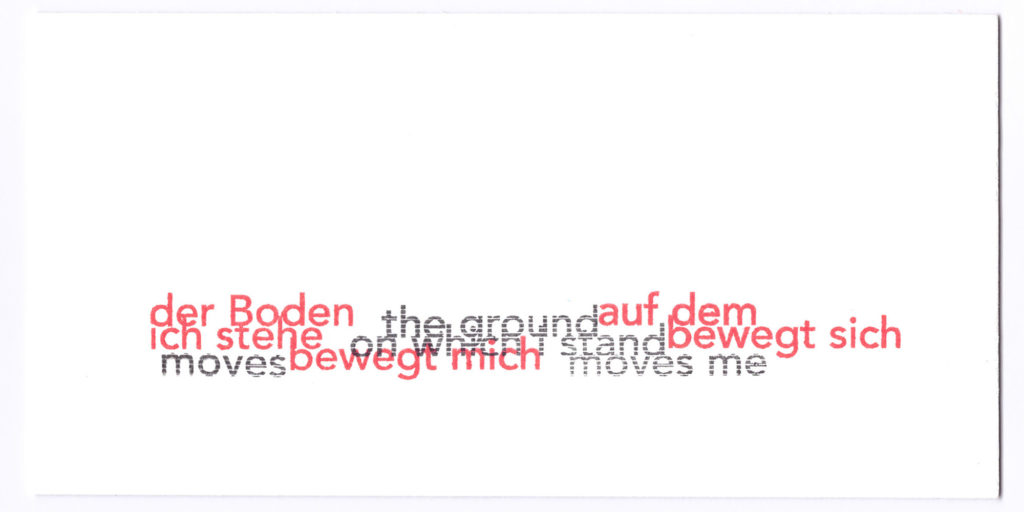 20 euro incl. 7% VAT and P&P within Europe
New Years' Offer: both cards to one address for 35 euro
For orders, please send an email to mail@kati-gausmann.de
COURAGE POEM, Edition, 2001/2021
This year, not knowing what is coming remains a challenge. I have therefore reissued my 'courage poem' piece from the series 'texts for use'.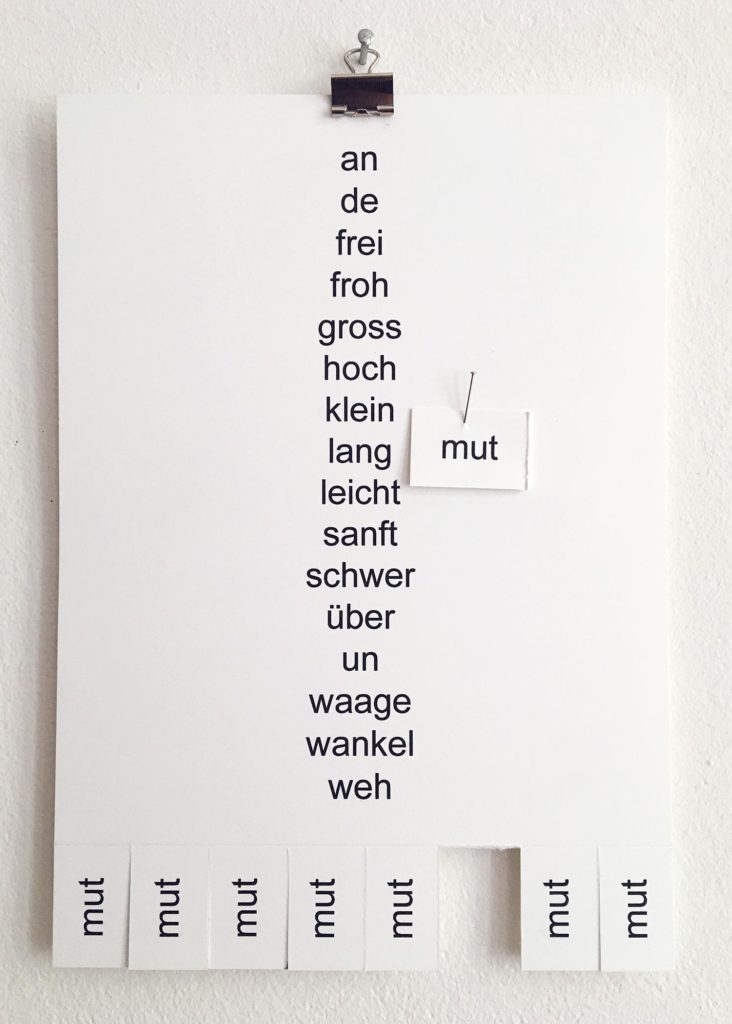 DIN A5, with binder clip, nail, and pin in sleeve, unlimited edition. 25 euro incl. 7% VAT and P&P within Europe. If interested, please send an email to mail@kati-gausmann.de