14.05. – 13.08 2022
Talk with Ulrich Enzensberger, Writer, and Franz John on 25 June 2022 at 5 pm.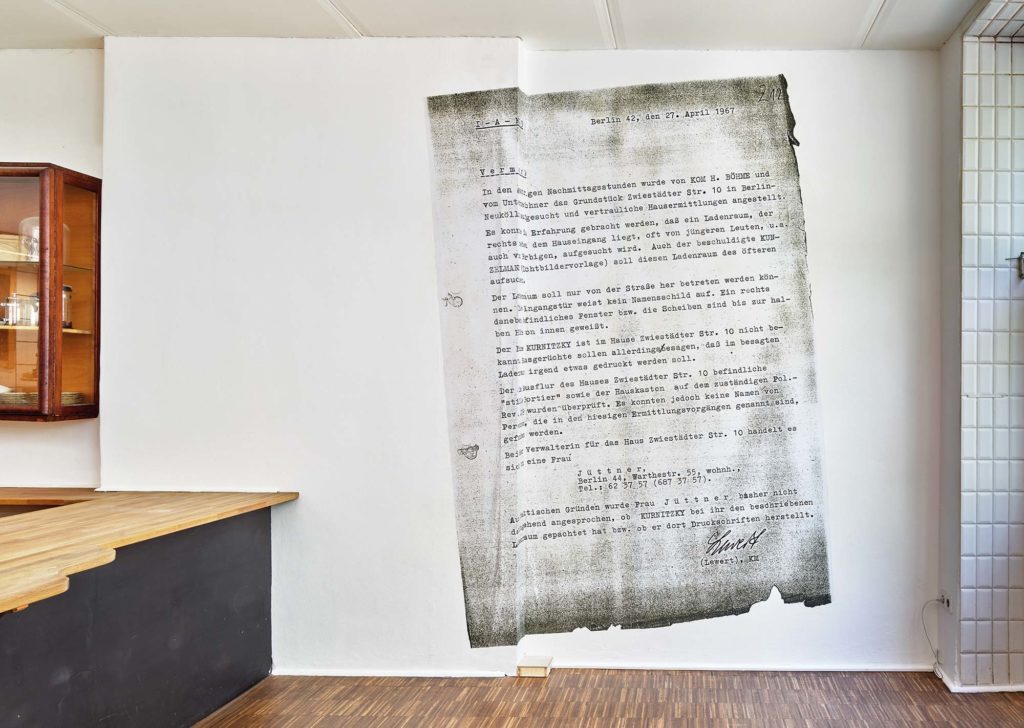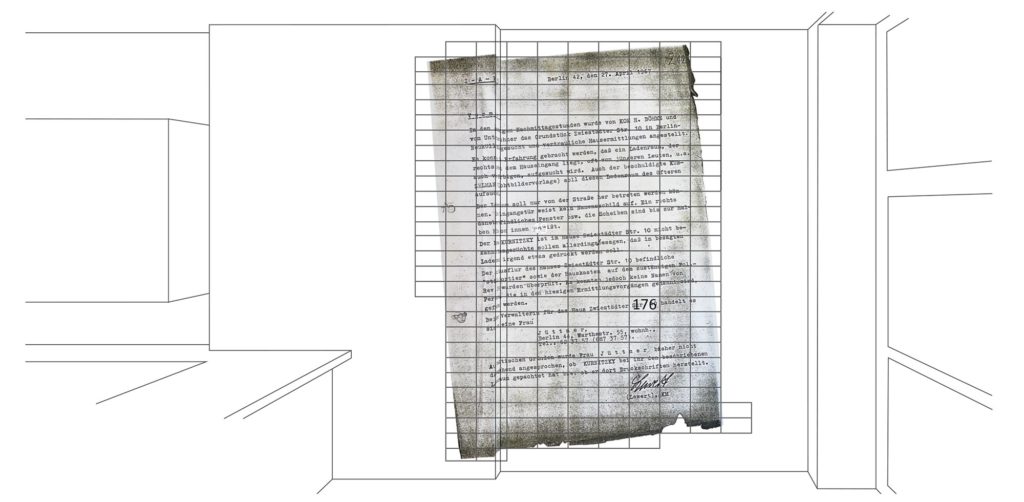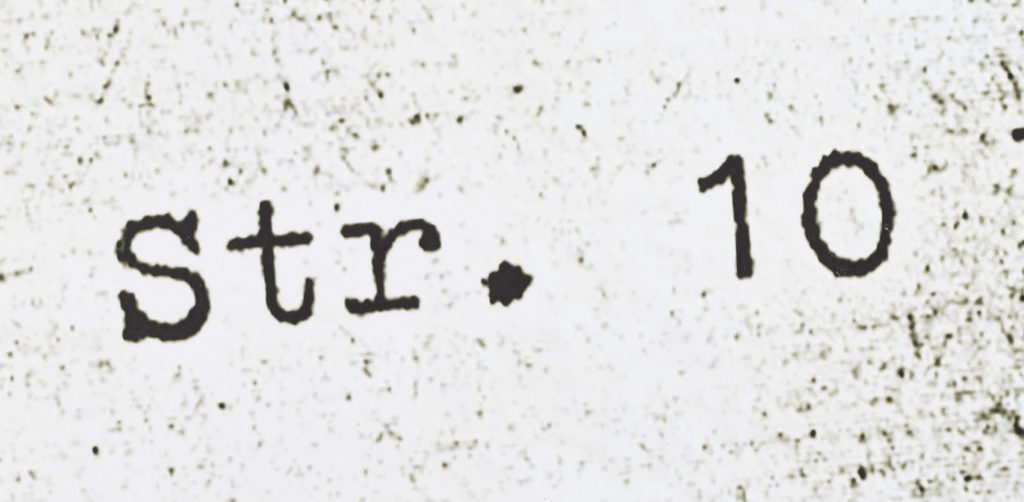 The project one-to-one – Art at the Røyal Bakery has so far explored the use of the space as a bakery in numerous artistic murals. Through the project Viva Maria* by Franz John, the site-specific character is now directed for the first time to the wider environment – the house – and its intriguing up to now little-known history of use in the years after 1966: in the store premises to the right of today's bakery, an illegal print shop was operated that produced leaflets, posters and publications of the "revolutionary movement" associated with the student movement that radicalised after 1967.
This operation had to happen in the underground not only because of the content of those subversive writings; according to Allied law, no printing presses at all were allowed to operate in West Berlin without official permission. The printing press, a Rotaprint, belonged to the so-called "Subversive Action", a sub-grouping of the Socialist German Student League (SDS), which Rudi Dutschke was head of the movement. The Neukölln print shop was a secret, camouflaged place rented by a resident of Zwiestädter Straße 10, Dieter Kunzelmann, under pseudonym "Kurnitzky". Kunzelmann was one of the leading activists of the 1968 movement and co-founder of Kommune I.
Franz John now makes the history of the place comprehensible: A confidential report by the political police from April 1967 documents investigations at Zwiestädter Straße 10 and observations by some commissioner inspector Böhme. This archival document, which takes up the entire exhibition wall, is accompanied by a listening station. Here you can hear a talk with Ulrich Enzensberger, once a founding member of Kommune I, who knew the illegal print shop and the activities of the time well. This conversation, conducted by Franz John, provides insights and interesting details about the history of the sight and Berlin contemporary history in late 1960s.
* Viva Maria – Cult film of the '68 movement, by Louis Malle.
onetoone – Art at the Røyal Bakery is a project by Kati Gausmann.