Opening on Saturday, 15.01.2022 from 5 – 7 pm. Registration for the opening by 13.01.22 by email to mail@kati-gausmann.de (2G+) is required.
Talk by Dr Simone Riehl, archaeobotanist, with Oliver Thie on 23 April 2022.
The exhibition is on view until 30 April 2022 during the opening hours of the Backstube.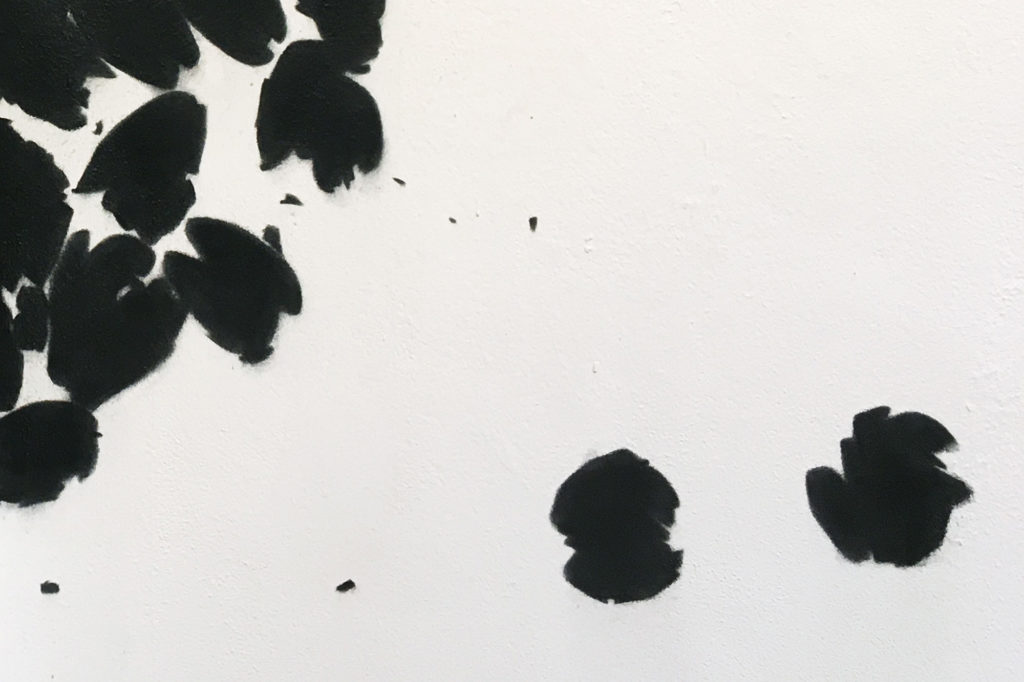 Oliver Thie studied at the Weißensee Kunsthochschule Berlin and works in drawing research in cooperation projects with scientists from various disciplines. To this end, Thie has accompanied biological expeditions several times: in 2016, he studied the social behaviour of aphids on a DAAD scholarship in the United States, and in 2012, he measured trees in the Brazilian rainforest as a scholarship holder of the Gesellschaft für internationale Zusammenarbeit. As artist in residence at the Museum für Naturkunde Berlin (2014-16), Oliver Thie developed drawing methods to explore microstructures on insects and in 2018 initiated "Das Temporäre Objektlabor", an interdisciplinary workshop to explore scientific collections, with scientists from Humboldt University at the Tieranatomisches Theater.
Oliver Thie continues his drawing work with shadow images in his wall piece 'Schattenlese' for the kønigliche Backstube based on oatmeal.
Oliver says: "With 'Schattenlese' I explore the surprising multiformity of oatmeal, which is usually lost in the mass. Crushing seeds by hand, perhaps the most archaic way of preparing plant food, brought me into contact with archaeobotany practices. Following this, I begin to sort my flakes according to common characteristics. A projector replaces the microscope. I study the enlarged silhouettes by tracing them on the wall with soot dust."
onetoone – Art at the Røyal Bakery is a project by Kati Gausmann.