13.05. – 02.09. 2023
Talk with Kati Gausmann, Curator of the project, and Käthe Kruse on June 24 at 5 pm.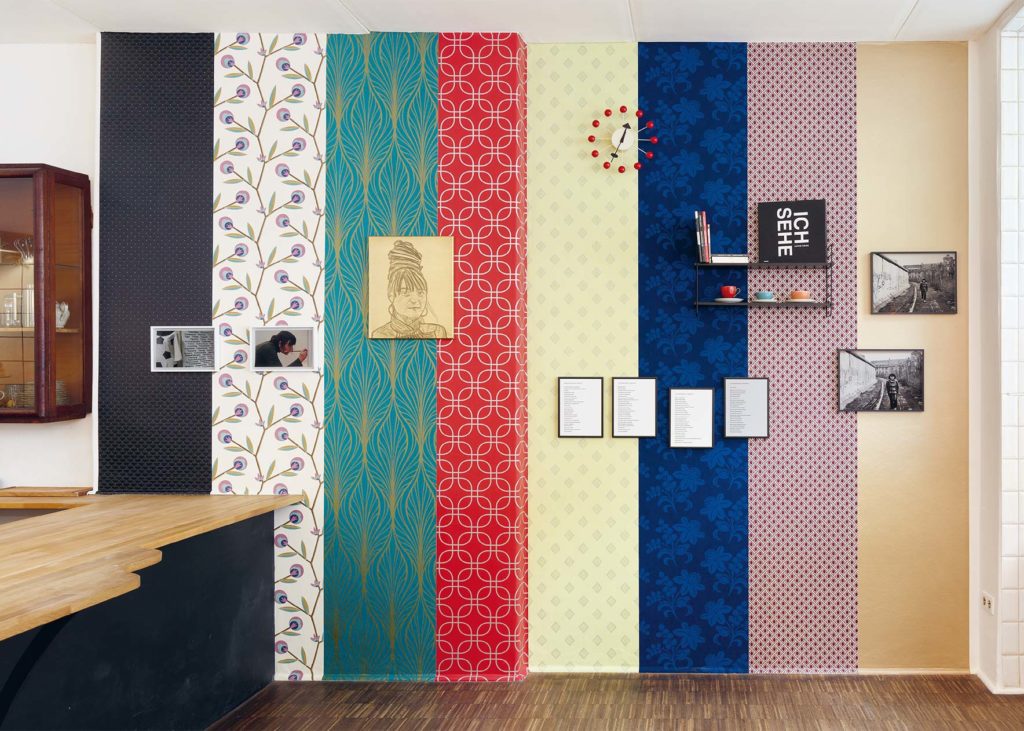 Käthe Kruse, musician and artist, works with interweavings of music, texts, performance, video, strip and text painting, fabric and sewing pictures as well as room-filling installations. In her critically contemporary and at the same time poetic work, she develops new formats beyond conventional categories.
Her wall installation 'gute Stube', based on wallpaper, transforms the salesroom of the kønigliche Backstube into a living room where art has been present as object and conversation for generations.
"The bakery smells of fresh baked goods, which in turn are served in the good living room. From the royal bakery to the good parlour – place of welcome and place of spiritual and culinary delights!"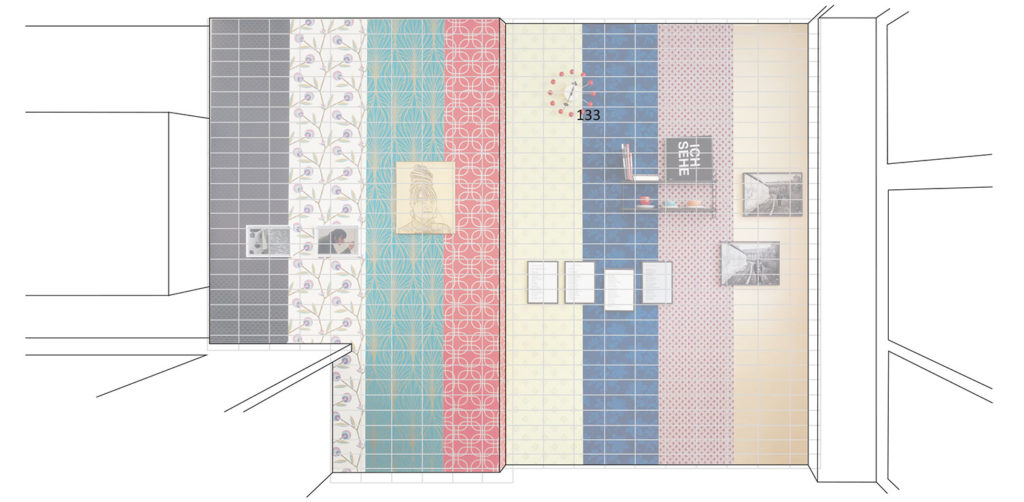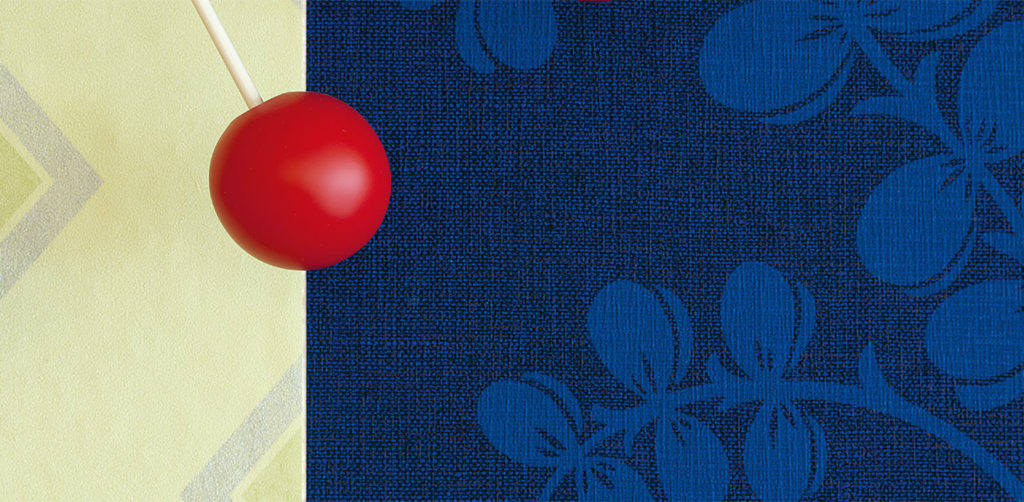 onetoone – Art at the Røyal Bakery is a project by Kati Gausmann.