16.01. – 01.05.2021
On Saturday, 24 April 2020 at 5 pm, the artist Juliane Laitzsch will lead a conversation with Pauline Kraneis.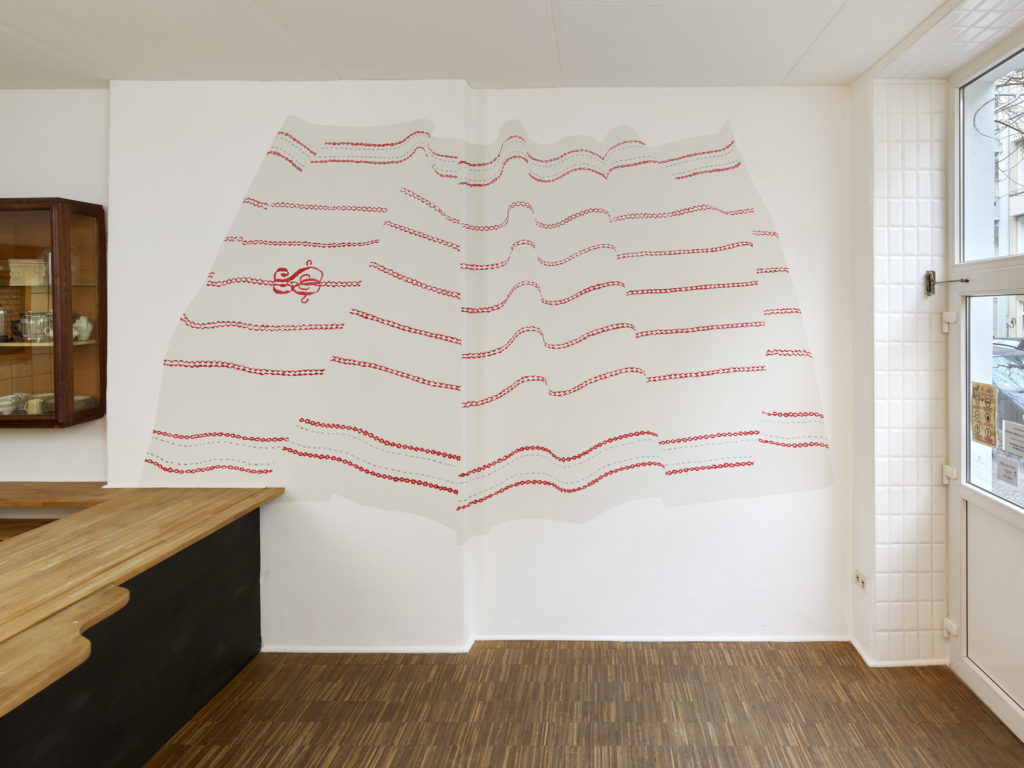 In her works, Pauline Kraneis explores the tension between line and space, between two- and three-dimensionality. In her site-specific drawings and installations, the line reaches for space and transforms it. Textile surfaces or folds become space-forming and spread out before us in a walkable way, they become landscapes or urban plans.
"The starting point of my work for the bakery is the craft itself and associated movements such as the turning of the dough, accessories such as baker's lines and finally the architectural conditions in the bakery, an offset in the wall that can be read as a fold in the room."
Exhibition review on art-in-berlin by Urszula Usakowska-Wolff
Exhibition review in Tip Berlin (issue 3/2021) by Ina Hildebrandt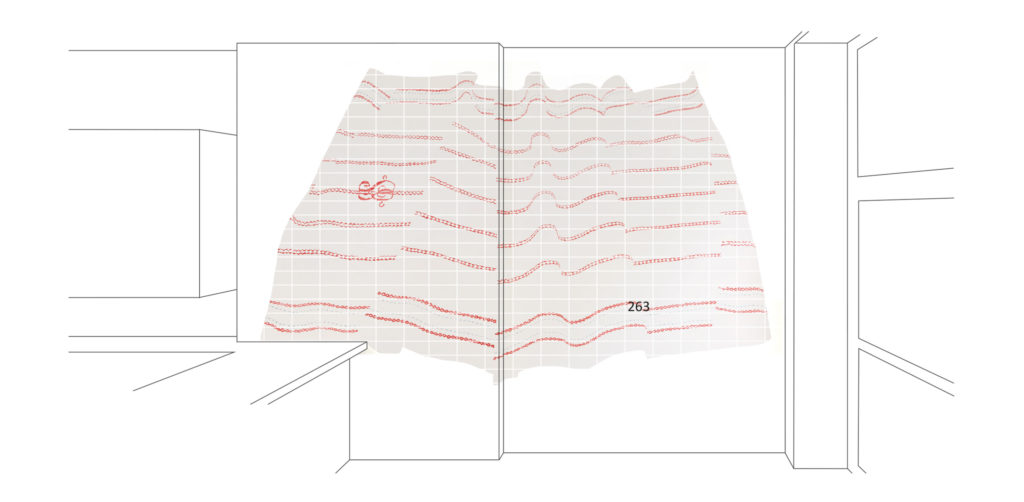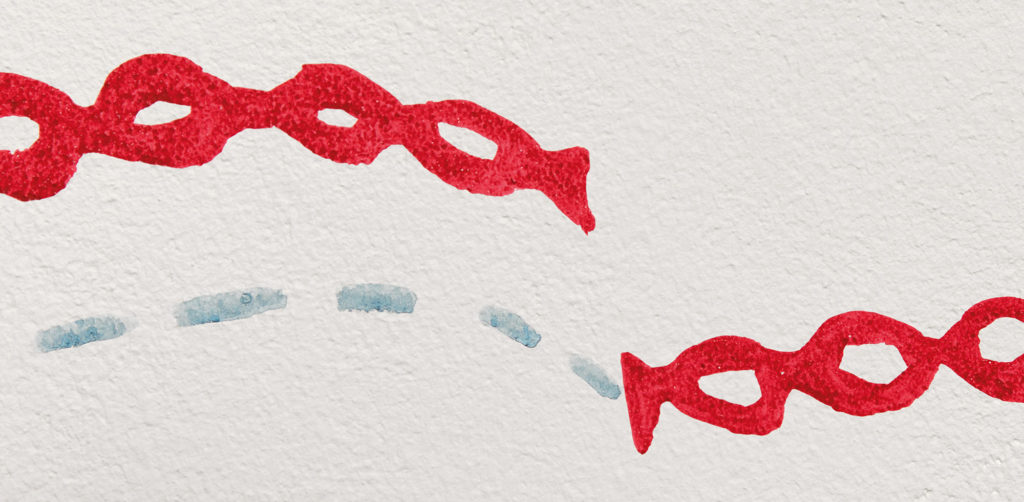 onetoone – Art at the Røyal Bakery is a project by Kati Gausmann.