28. 04. – 25.08.2018
Talk by Inga Kondeyne with the artist on Juni 30, 2018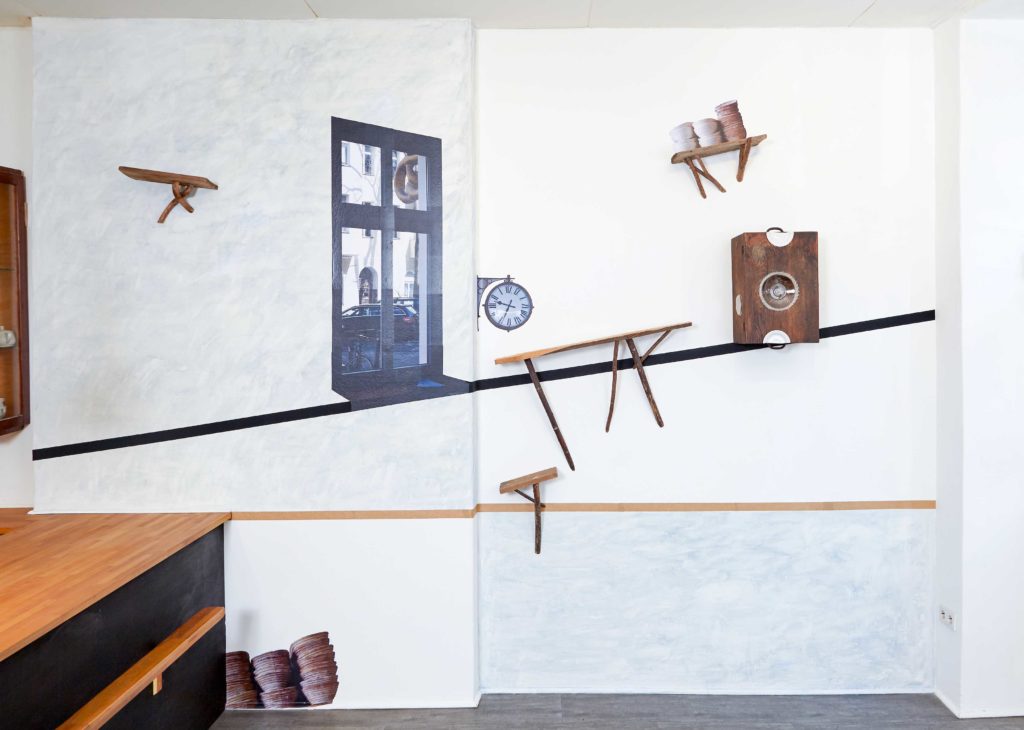 Claudia Busching studied painting at the Hochschule der Künste Berlin. In her practice, she examines the potentials in painting of two-dimensional spatial representation and of making three-dimensionality appear to be flat.
Claudia says:
"My artworks oscillate, so to speak, between the second and third dimension. A particular sideline of mine is the design or modification of utility objects. Here too, I'm interested in the area in-between: art or utility object, or both? In the bakery everything is united in a single wall piece. Quotations of sections and functions of the room with suitable objects added."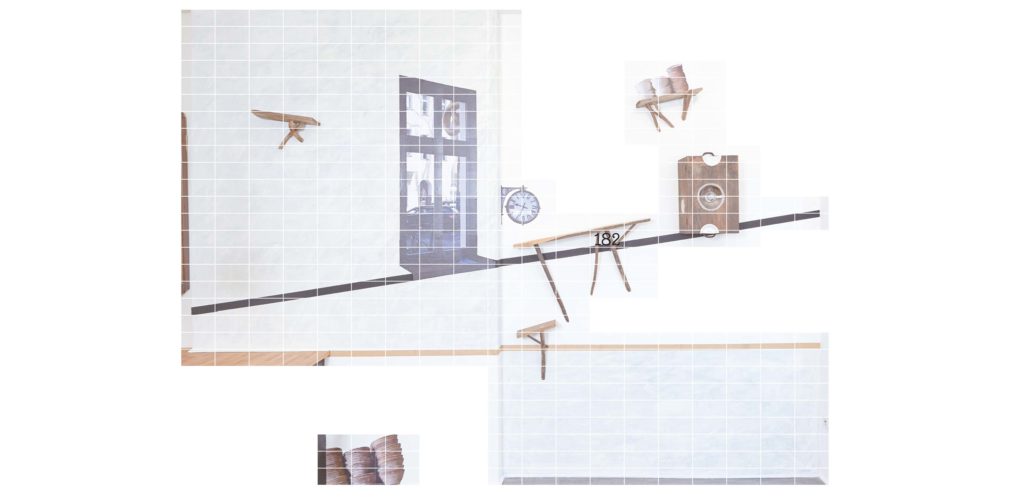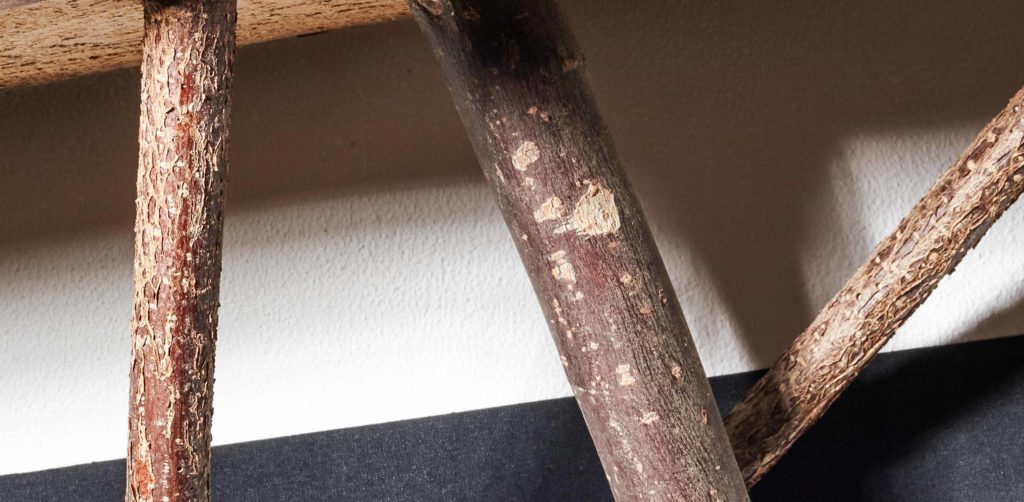 onetoone – Art at the Røyal Bakery is a project by Kati Gausmann.