13.01. – 21.04.2018
Talk by Stephanie Hanna with the artist on February 24, 2018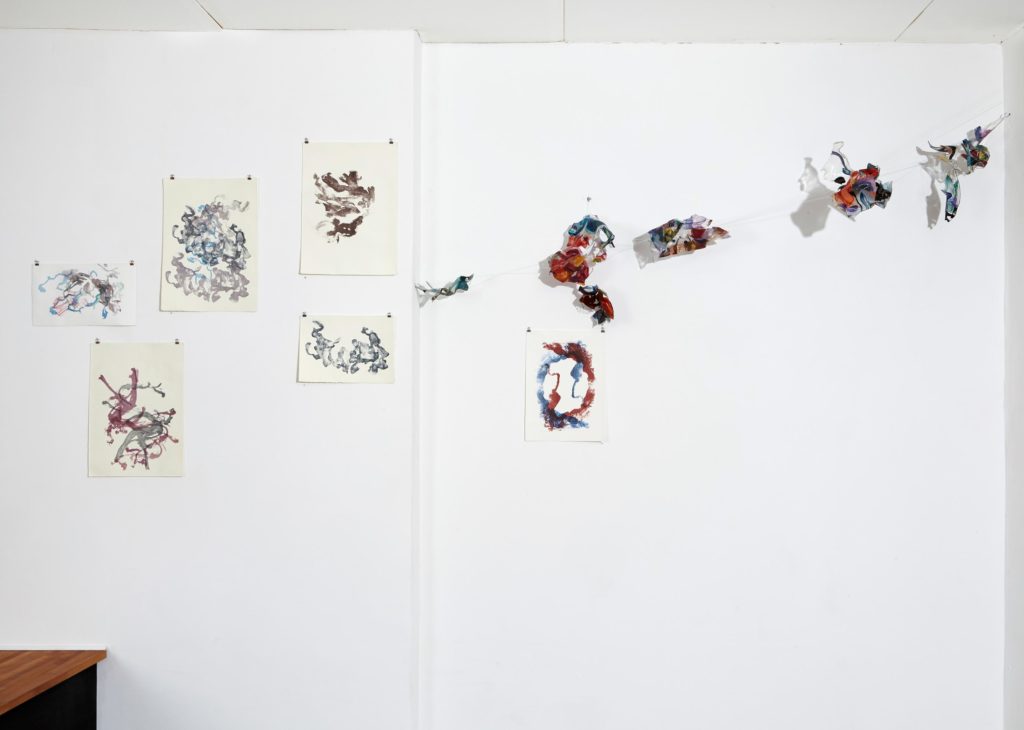 Deborah S. Phillips creates two-, three-, and four-dimensional images. Her major themes are gestures, colours, textures, and the three-dimensionality of painting.
Deborah says:
"The hand movements I could observe in the bakery inspired me to make lithographs (from a stone plate). I combine these with painted acrylic glass elements, which I have been using in various dimensions as a modular system since the end of the 80s to draw movement in space."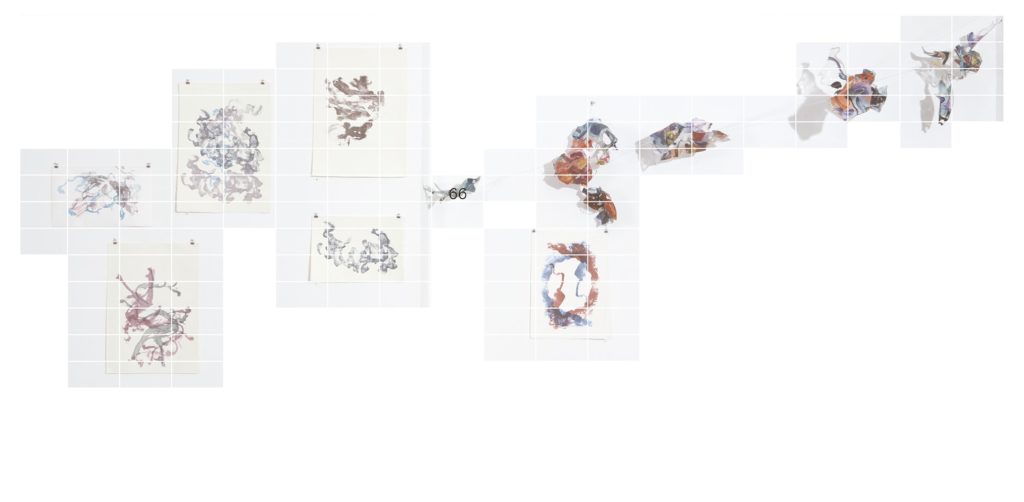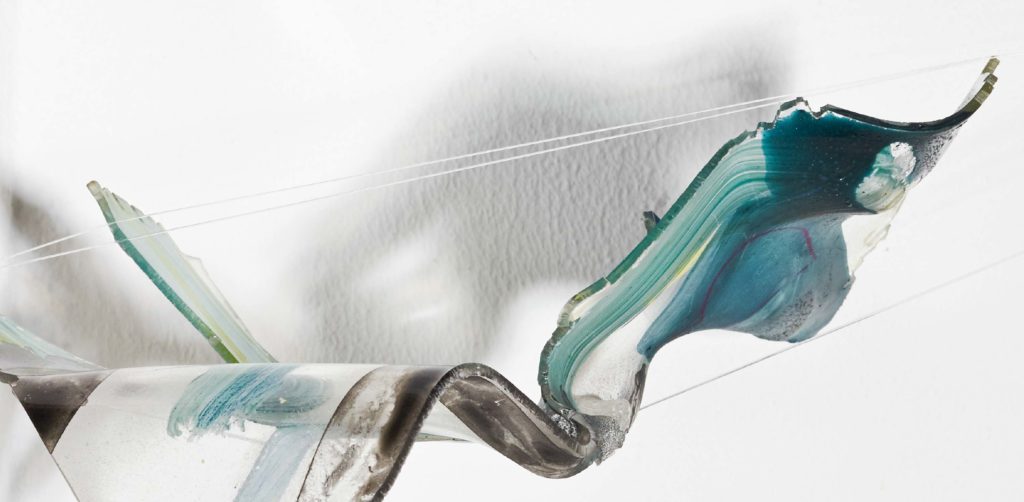 onetoone – Art at the Røyal Bakery is a project by Kati Gausmann.