Opening on Saturday, September 12, 2020 5-7 pm
The conversation between Dirk Paulick, Müller, and the artist on 21.11.2020 at 5 pm unfortunately has to be cancelled due to the pandemic regulations.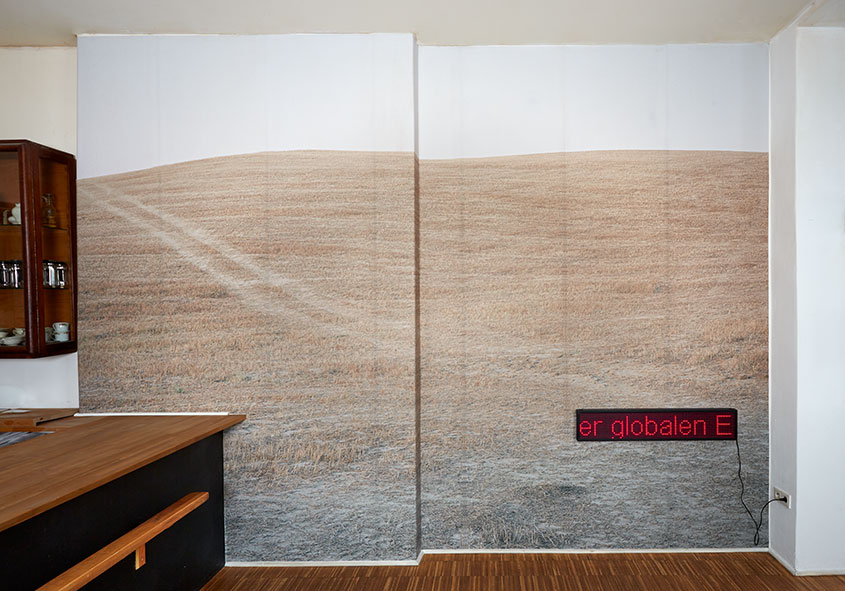 In the work with the laconic title "handeln, scheitern, weitermachen" Martin Zellerhoff addresses the consequences of our misguided reaction to global warming: Instead of humanity finally taking active action, we continue to lament and allow the speed at which we destroy our living space to increase steadily.
And so this exhibition is first and foremost an artistic appeal to finally draw the consequences and take action.
On the other hand, Martin Zellerhoff has chosen this title also as a reflection on his artistic work, because this exhibition is the one hundredth exhibition with works of the artist.
einszueins – Kunst in der køniglichen Backstube ist ein Projekt von Kati Gausmann.