24.09. – 24.12.2016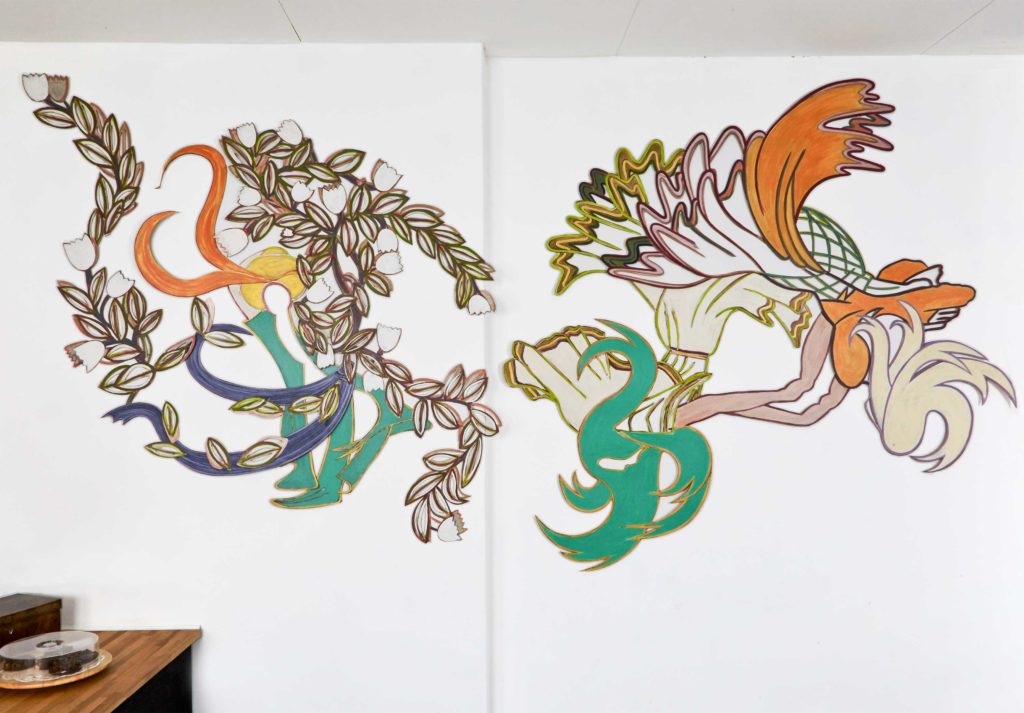 Barbara Eitel studied in Offenbach and has lived in Berlin since 1996. In many of her works, she negotiates the interplay between two- and three-dimensionality. She combines elements from different cultural contexts to create moving structures that develop spatially on or out of the plane.
Barbara says:
"In my everyday environment, I observe the interplay of different circumstances, constructions, and life plans. I concentrate on the spatial contexts that are thus created and which only exist because different and opposing perspectives come into contact with one another. It is these immaterial and unstable space-creating moments that are reflected in my cut-paper drawings, walk-over floor drawings, and floor pieces."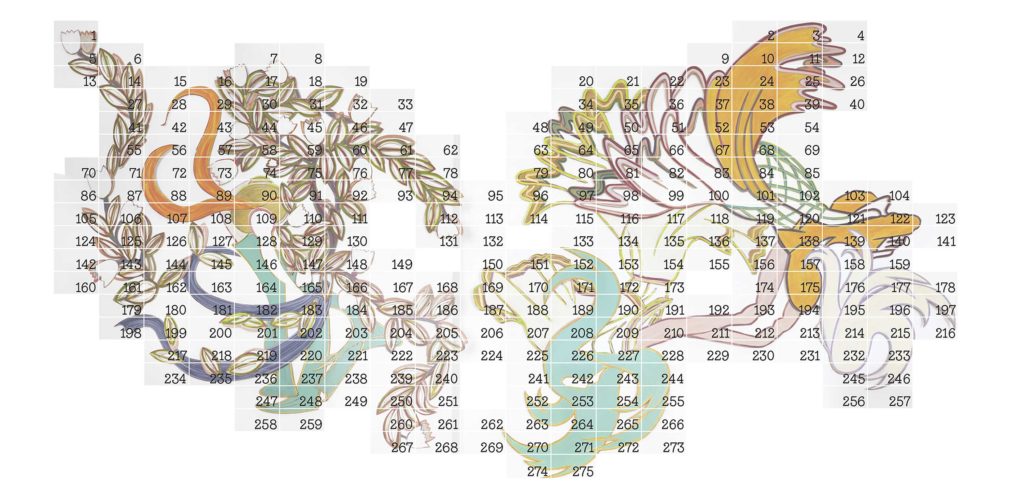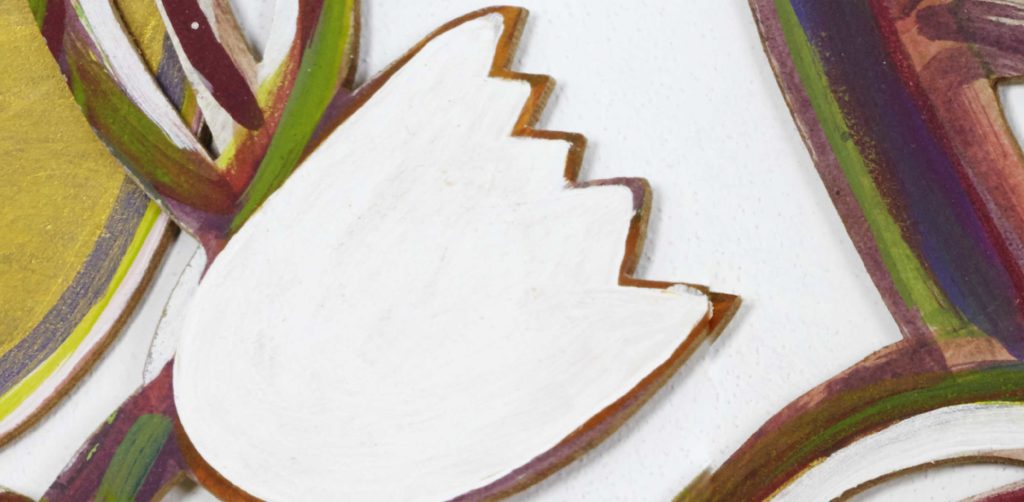 onetoone – Art at the Røyal Bakery is a project by Kati Gausmann.