Miranda Blennerhassett 'Cathedral Windows'
11.01. – 02.05.2020
Artist talk at the opening on Samstag, January 11, 2020.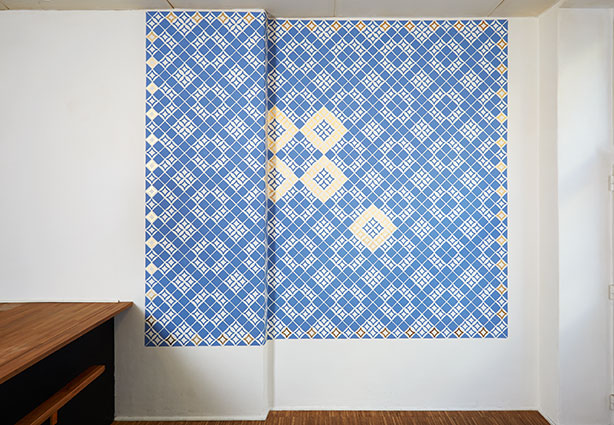 Miranda Blennerhassett is a Scottish artist. Her site specific and temporary wall paintings have been exhibited in Ireland, Scotland, Iceland, the USA, and Romania. In 2020 she has a residency at MASS MoCA, Massachusetts, USA.
Miranda says:
"My work explores the cultural significance of patterns. I am interested in the ways in which patterns and decorations are democratic forms of artistic creation shared by communities. Geometric patterns are a universal and unifying expression of creativity. I want to work with images that appeal to people across cultures. The pattern I have worked on for the kønigliche Backstube is based on a traditional quilt design."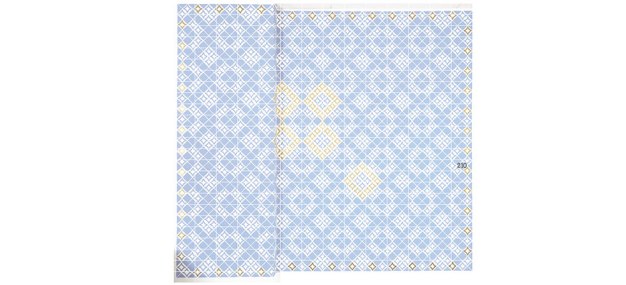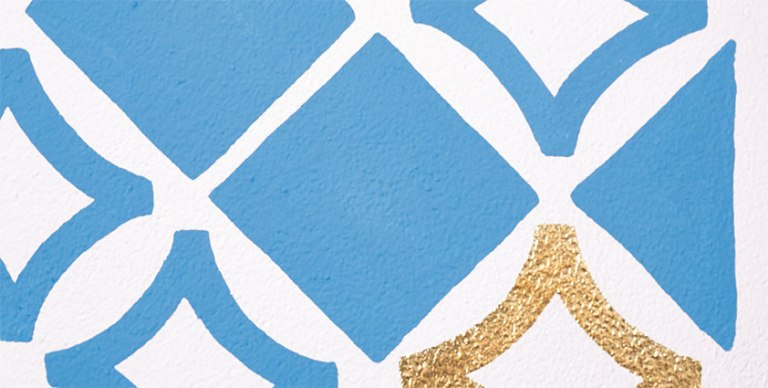 onetoone – Art at the Røyal Bakery is a project by Kati Gausmann.